Ask Me Anything is designed to create valuable connects with industry leaders, growth stage investors and will enable peer to peer learning. This is an interactive networking session that is candid, anecdotal and uninhibited giving participants a chance to benefit from their expertise and learnings.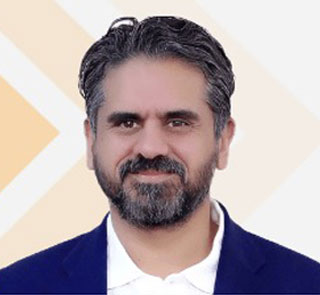 Bhanu Chopra

Founder & Chairma, Rate Gain
Charter Member, TiE Delhi-NCR
RateGain is a leading provider of SaaS products, which help travel and hospitality companies with cognitive revenue management, smart e-distribution, and brand engagement to make more revenue every day. RateGain is proud to support 125,000+ hotel properties globally by providing 240 billion rate and availability updates & powering over 30 Million bookings.
Bhanu Chopra is the Founder and Chairman at RateGain, a leading SaaS player serving over 12,000+ customers in the Travel and Hospitality industry across 191+ countries. Widely recognized as one of the thought leaders in the Travel and Hospitality software-as-a-service industry, Bhanu is a highly sought after speaker in the space. Bhanu has been profiled on the Young Turks program of CNBC-TV18 and is an active member of the Delhi chapter of YPO (Young Presidents Organization).